Carrot cake – by far my preferred cake of choice. C'mon think about it, you get to have something sweet AND one of your 5 a day veggies. WIN WIN!!! And, lets not forget about the vanilla cream cheese frosting……………….
My wife and mine dessert choices differ greatly. She is all about the chocolate, the salted caramel and the chocolate. Me, well I'm a creme brulee, bread pudding, date pudding and carrot cake kinda guy.

Prep Time
10 Minutes


Cook Time
15 Minutes


Total Time
25 Minutes
Course: Dessert, Snack, SweetsCuisine: WorldwideKeyword: carrot cake, Carrot Cupcakes, easy carrot cake, homemade carrot cake, madagascar vanilla beansServings: 12 portions
Calories: 475kcal
Author: AnotherFoodBlogger
NEW YORK LIVING
When we lived in NY there was this little bakery about a 5 mins walk from our GIANT Manhattan apt. HA – who am I kidding!! It was your classic SMALL 2 bed NY apt with laundry in the basement. This mean't waiting forever for the lift to go up and down 3 times to wash/dry your clothes, fun times!! Then there were the insanely loud traffic noises.Not helped by living right beside the main road that ran up the east side of Manhattan. Oh, and let's not forget about sky high price you paid to live on the island…..
All was forgiven though as there was THIS bakery shop just 5 mins away. Each day I would stare longingly in the window as if I was Charlie from the chocolate factory!! Truthfully most days I would get myself some carrot cake cupcakes. Damn, these guys were the perfect size, lighter than air and the frosting was………. sorry, I just drooled on my keyboard thinking about them. SO, if you are in NY hit up Two Little Red Hens on the UES and well, just enjoy and thank me later.
Reading back upon what I have written so far I should really be talking about my cupcakes the way I described the shop bought ones. I could re-write it but then I'd have to think about what to write so lets just pretend that all the amazing things I wrote about light, airy, flavour, perfection, more-ish etc etc was about my own cupcakes! Truthfully I'm no master baker so mine defo aren't as great as theirs BUT as someone who loves carrot cake I can 100% attest to these fellas being grade A and well worth baking at home. They are quick, easy and totally DELISH using simple items that any good pantry is already stocked with.
So why not get the kids involved and whip a batch up this week! Happy Baking.
INGREDIENTS:
CUPCAKES
130 g flour
150 g sugar
160 ml Squeaky Gate 'mild one' olive oil
2 eggs beaten
1 tsp cinnamon
1 tsp vanilla bean puree
1 tsp baking soda
.5 tsp baking powder
1 pinch salt
250 g grated carrots approx 4 large
30 g chopped walnuts or pecans optional
30 g raisins or sultanas
FROSTING
450 g icing sugar
115 g butter softened
225 g cream cheese softened
1 vanilla bean cut in half & seeds removed
INSTRUCTIONS:
CUPCAKES
Combine the grated carrots and Squeaky gate 'mild one' olive oil. Set aside.
Combine the flour, sugar, spices, baking soda & powder together.
Gently add the flour mixture to the carrots until just combined.
Slowly stir in the eggs, nuts & raisins and spoon into cupcake tray.
Bake in oven @ 180c for 12 – 14 mins keeping an eye on them not to burn. Cupcakes are cooked when golden on top and a skewer comes out just clean.
FROSTING
Beat the butter, cream cheese & vanilla together in a stand mixer OR using your muscles!
Slowly add icing sugar and beat until no lumps remain.
NOTES
ESSENTIAL TOOLS:
box grater
large mixing bowls
cupcake tray & liners
sharp knife
chopping board
whisk
kitchen scales & measuring spoons
stand mixer OR lots of elbow grease!
TIPS/TRICKS
don't over mix your cupcakes as this will decrease the airiness of them
if you don't own piping bags then you can always use a ziplock bag and cut the corner of it – effective and cheap
when testing the cupcakes for doneness the tops should be springy, remember as they cool they will continue to cook so keep an eye on them over the last few minutes
cupcakes will last a about 5 days in the fridge OR 2 days in my house
NUTRITION
Calories: 475kcal | Carbohydrates: 66g | Protein: 4g | Fat: 22g | Saturated Fat: 5g | Cholesterol: 47mg | Sodium: 195mg | Potassium: 213mg | Fiber: 1g | Sugar: 53g | Vitamin A: 3770IU | Vitamin C: 1.3mg | Calcium: 48mg | Iron: 1.2mg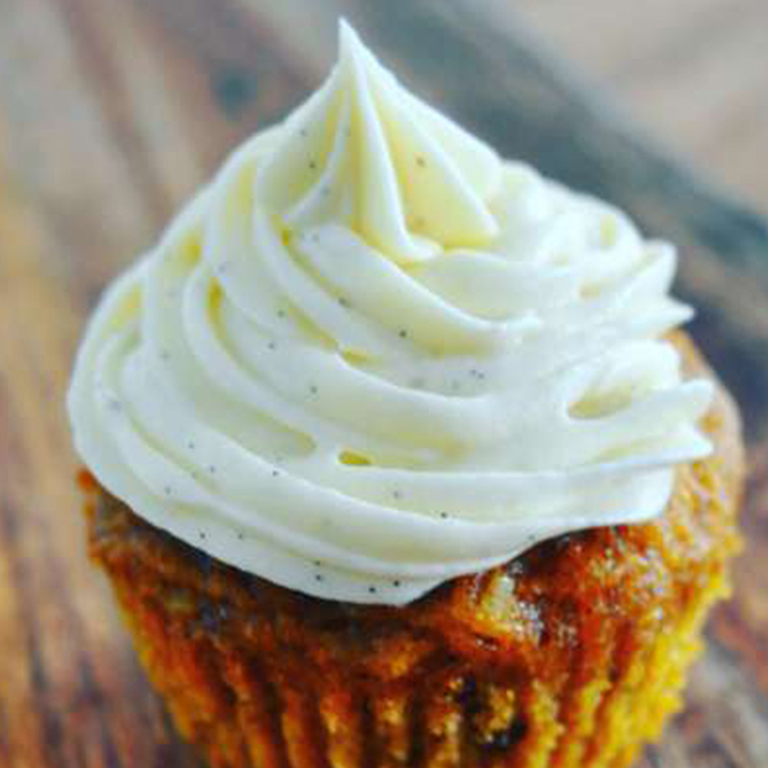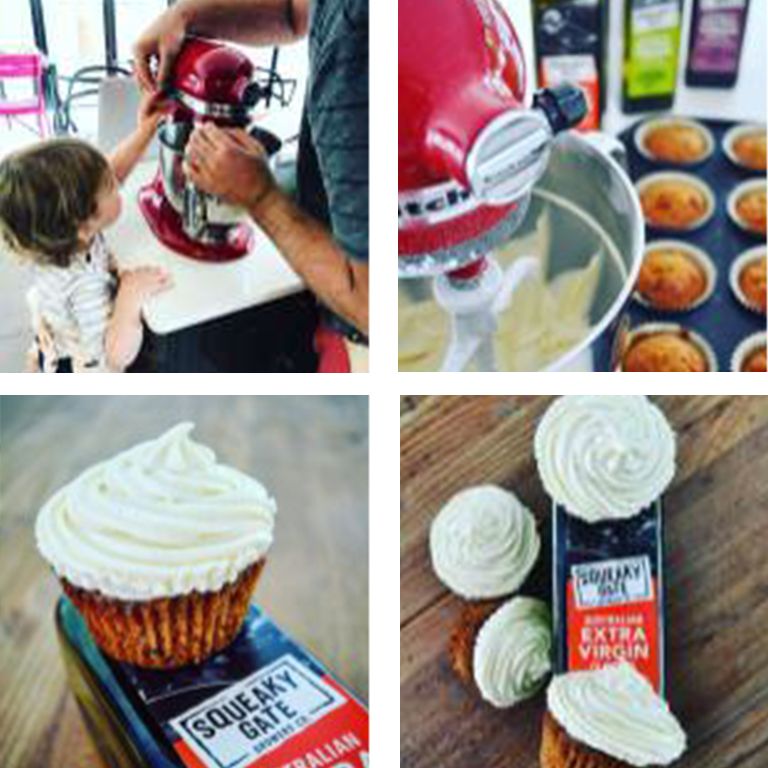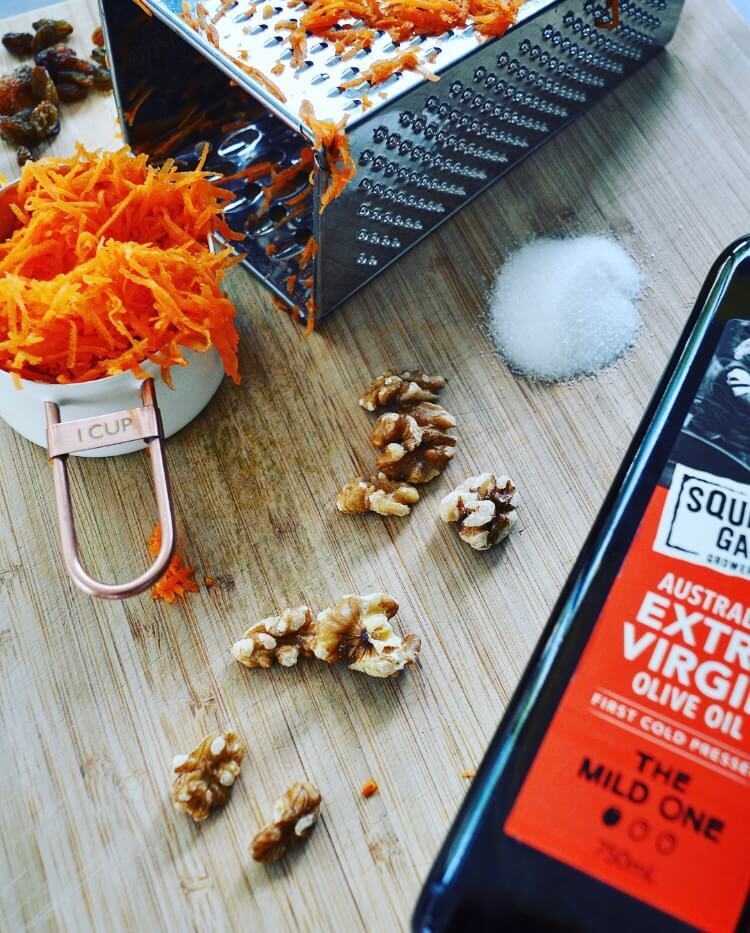 About AnotherFoodBlogger
Gavin aka AnotherFoodBlogger has always been passionate about food and cooking. Since
starting cooking classes at the age of eleven, his passion has taken him across
the globe, most recently to running a Michelin starred restaurant in New York
City called PUBLIC. In 2017, he relocated with his family from New York to his
new home in Brisbane where between food blogging and private catering, he is
also a stay-at-home Dad to their young daughter. Follow him @ www.anotherfoodblogger.com and on Instagram @another_food_blogger