Recipe By World Seafood Champion – John McFadden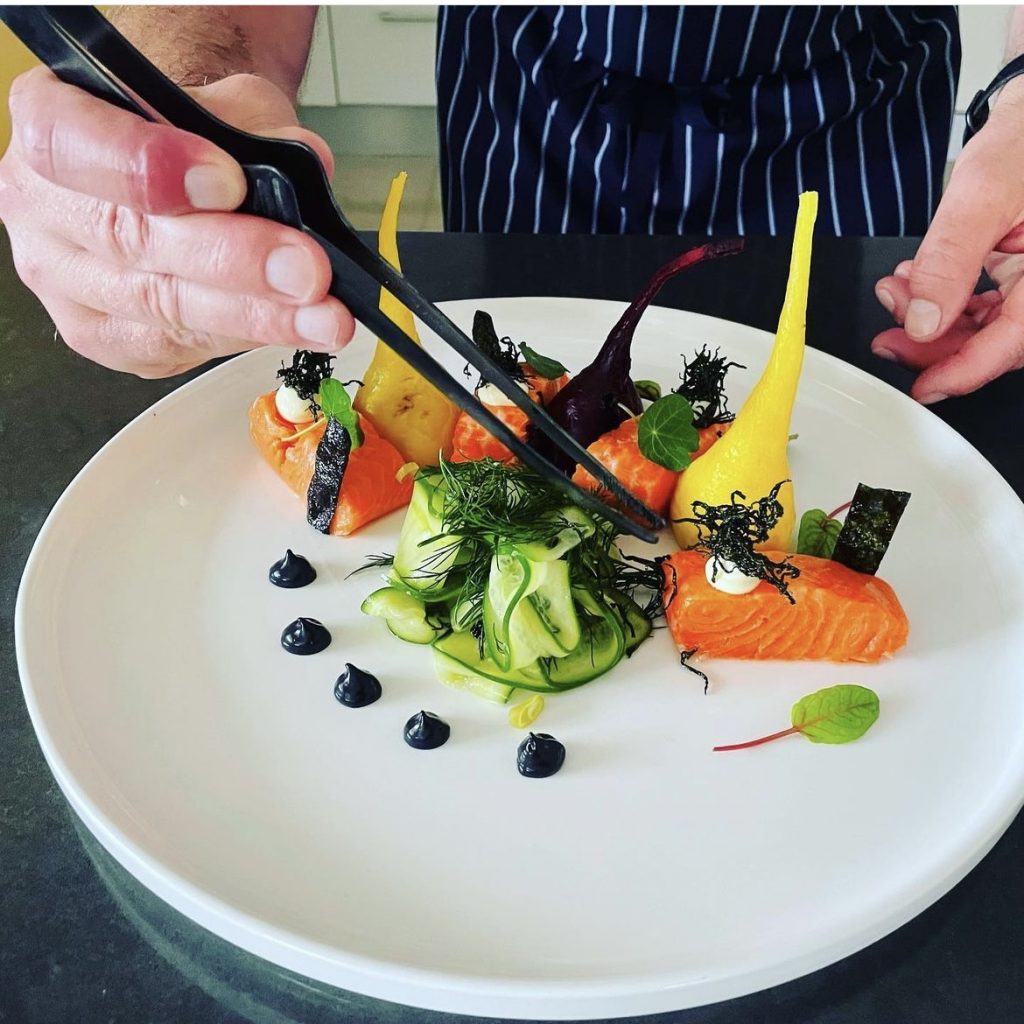 John McFadden won the 1st Championship Place – Seafood Championships this November at the World Food Championships – Dallas USA. After becoming the "Golden Ticket Winner" at the World Food Championships Sydney, Australia he got direct entry to show off his skills in the WFC Kitchen Areana in the United States. John has rewarded the highest achievable accolade of Seafood Category Champion Winner with a total score of 99.15 out of 100! Making him the new "World Seafood Champion"
So this recipe, must be mind blowing and you should surely try that! Imagine surprising your guests with this amazing dish!
Pickled cucumber
Ingredients
4ea x Lebanese cucumber (sliced thinly) set aside
250 ml x water
30 x sugar
80ml x cider vinegar
5g x salt
4ea x green shallots sliced
1 bch x dill picked
In a saucepan, add water, sugar, cider vinegar, bring to boil and cool slightly. Slice cucumber on a mandolin and place into a bowl and layer with the dill & shallots. When liquid is semi cooled pour over cucumbers and place in fridge until required.
12ea x baby beets (red & yellow)
Place beets in pot & and boil till cooked. Cool and peel. Set aside
80ml x Japanese mayonnaise (set aside)
70 ml x Japanese mayo
25ml x squid ink
Place 80ml Japanese mayonnaise
Combine 70ml Japanese mayo with 25ml squid ink and place into piping bag
16 x 40g x salmon fillet, skinned, boned & bloodline removed
8 ea x thyme sprigs
4ea x garlic cloves crushed
1.5 litre x olive oil
½ x Lemon rind
Maldon salt
Place salted salmon fillet in med dish lined with baking paper. Add in 8ea of thyme, 4ea crushed clove garlic. cover with 1.5 litre olive oil and half the lemon rind. Place on stove top and maintain 40 degree temp for 35 min. remove from heat.
Garnish
60g x caviar
5g x Red vein sorrel
5g Nasturtium leaves
10g x nori julienned fried
Just off centre of the plate place on the pickled cucumbers making sure they are drained well, pipe on drops of the squid ink mayonnaise behind the cucumber. Once the confit is ready place 4 pieces on each plate with a space in between. Pipe mayo onto each one and then place on the nori. Place two beets between salmon and finish with the red vein sorrel & nasturtium leaves.