The 2018 MasterChef Sashi Cheliah's Super Theatre Recipe Phirni Crème Brûlée.
Make sure you try this at home and experience the goodness of exotic flavours. It's very easy to make but the taste is outstanding.
What is Phirni?
Phirni also called firni is a classic slow-cooked Indian creamy dessert made with basmati rice, milk, sugar and topped with pistachios and edible gold leaf (how cool is that?)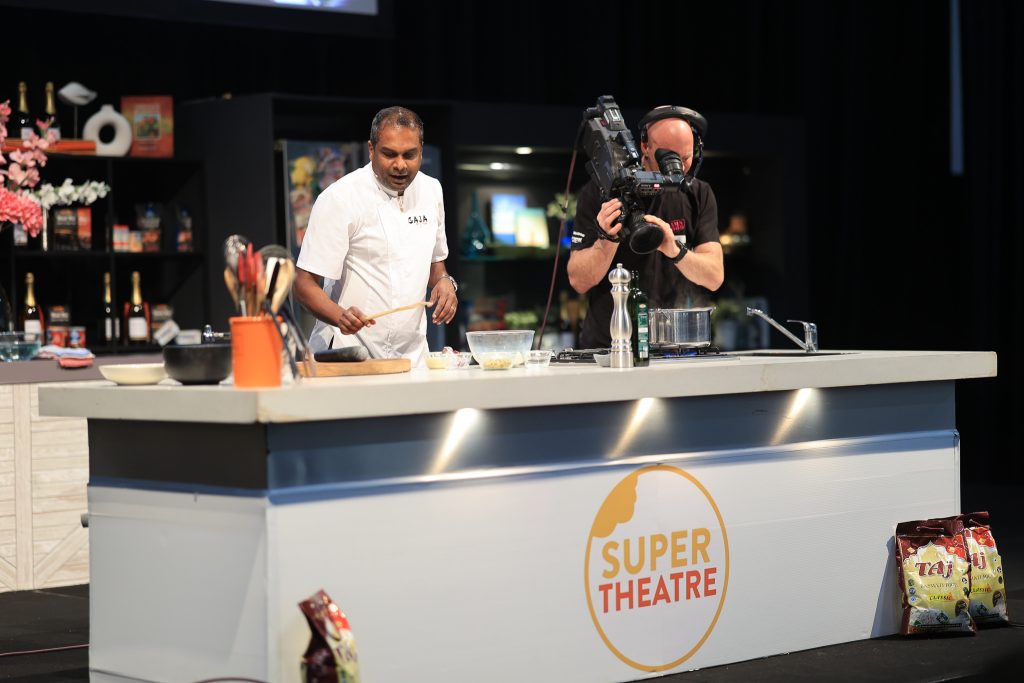 Let's grab the ingredients!

What will you need?

100g Taj Basmati rice
1L full cream milk
200ml condensed milk
100g sugar
50g slivered pistachio
Saffron
Gold leaf
Equipments
Mixing bowls
Large pan
Spatula
Blow torch
Pestle and mortal
Method
Soak the rice for 30mins and drain.
Use a pestle and mortar to break into coarse consistency.
Heat the milk in a large pan, once the milk starts to boil reduce the heat simmer and add the rice.
Cook the rice for 15 to 20mins until soft.
Add saffron and condensed milk and cook until it thickens.
Transfer the phiri into a small bowl and allow it to cool.
Sprinkle sugar on the phiri and torch the sugar.
Lastly garnish with pistachio and gold leaf.
Will you try this exotic recipe? Do not forget to send us a photo of your beautiful dish. Tag @cakebakesweets and Sashi Cheliah @sashicheliah