This Japanese fruit sandwich, also known as fruit sando or strawberry sando, is made with fresh strawberries and other fruit, sliced white bread (shokupan), and freshly whipped, whipped cream! 
This is so yum! Simple to make – Fruit, bread, milk, and sugar are the only ingredients you'll need. but can surely elevate your picnic.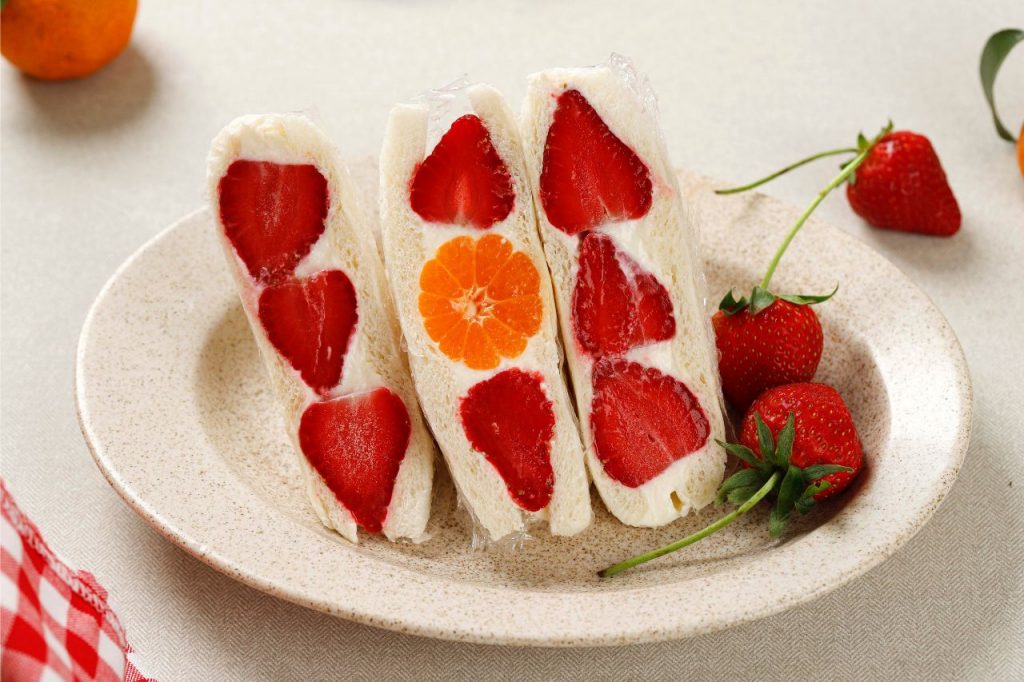 Ingredients
4 slices of bread
1 cup heavy whipping cream
Sugar to taste 
14 strawberries – use 5 to 7 per sandwich
Other fruits that you may like – kiwis, mangoes ,lychee or oranges are perfect for this. 
Method
Wash and prep the strawberries, or other fruit. Dry thoroughly and cut off the stems. Set aside.
Whip the heavy cream and sugar with a hand-held mixer or whisk until stiff peaks form. It must be soft, fluffy and hold a peak.
Spread whipped cream over a piece of bread that is approximately a half-inch thick, then top with strawberries. Organize the strawberries so that when they are cut, your design is revealed.
Spread more whipped cream on top of the strawberries to cover the gaps. Add a second slice of bread on top. 
Place the sandwich in the refrigerator after wrapping it up tightly in plastic wrap.This is optional. We recommend waiting at least 20 minutes before slicing for better results.