Recipe By World Food Championships Australia Hosts – Grill Sisters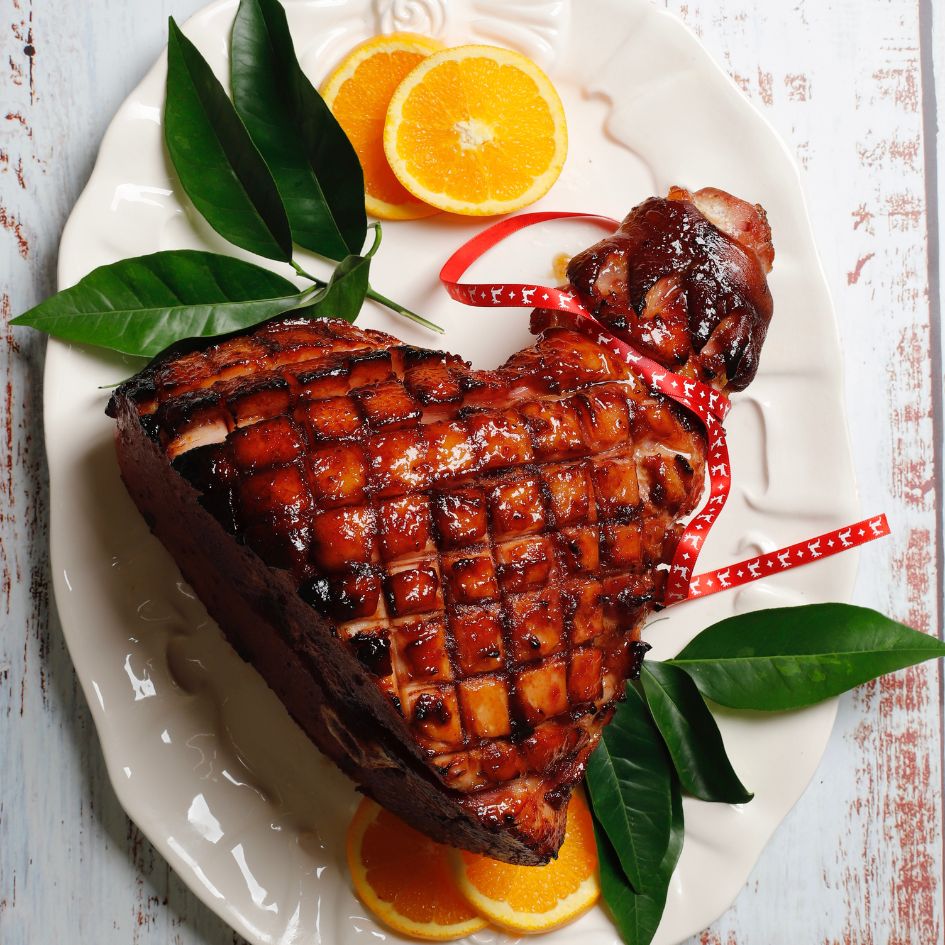 Ingredients
4-4.8kg Smoked Ham
Cranberry & Orange Glaze
1.5 cups brown sugar
1.5 cups orange juice 
1 jar whole cranberry sauce (275g)
1 tbsp Dijon mustard 
2 tbsp honey
2 cinnamon sticks 
1. To prepare the cranberry & orange glaze – Combine the brown sugar, orange juice, jar of whole cranberry sauce, Dijon mustard, cinnamon sticks and honey in a saucepan. Simmer the sauce for 15 minutes, stirring frequently. The sugar will dissolve and the sauce will thicken slightly. Leave the sauce to cool down and then refrigerate it for at least an hour or preferably overnight.
2. To score the ham – Use a sharp knife to cut through the rind around the handle. I like to cut triangles. Then run your fingers back and forth to separate the skin from the fat. Remove the skin and lightly score the fat, 1 inch diamond patterns all over. The diamond patterns will open up and get crispy when the ham is cooking.
3. Place the scored ham onto a rack of a roasting tray. Add some water to the tray and the brush the ham with one third of the glaze.
4. Prepare a BBQ for indirect cooking and preheat to 180c (350f). When using a Ziggy Elite Twin BBQ only use one out of the two burners turned to low/med heat. Place the roasting tray on the unlit side, lid down.
5. Cook the ham for 1 to 1.5 hours, basting it with glaze every 30 minutes. Remove the ham from the BBQ and allow it to rest for at least 15 minutes before serving. Add a small bowl of additional glaze for serving.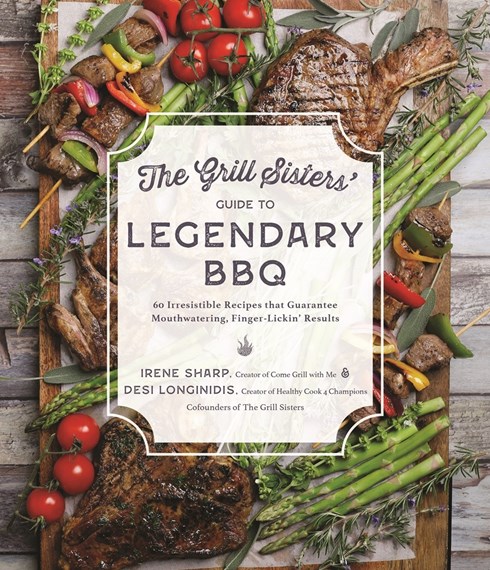 Check out 'The Grill Sisters Guide to Legendary BBQ', a cookbook released by @come.grill.with.me and
@healthycook4champions. Together, they're the  @grill.sisters. Their cookbook will be released in all good book stores around the world and online April 2024. They've included lots of rubs, recipes and tips!
Available to pre-order now here