SALUTE TO SWEET
When it comes to desserts you've got it covered. You probably know everything there is to know about tarts, sponges, soufflés, cakes, ice creams and puddings; you know how to make them, which pastry chefs are rocking them, and where to go for your ultimate sweet-fix. But whether you're ordering from a menu or creating your own feast at home, do you know the perfect wine match to help your dessert reach the heady heights of the ultimate sweet spot? We do. So, let's get to it.
BOTRYTIS AND LATE HARVEST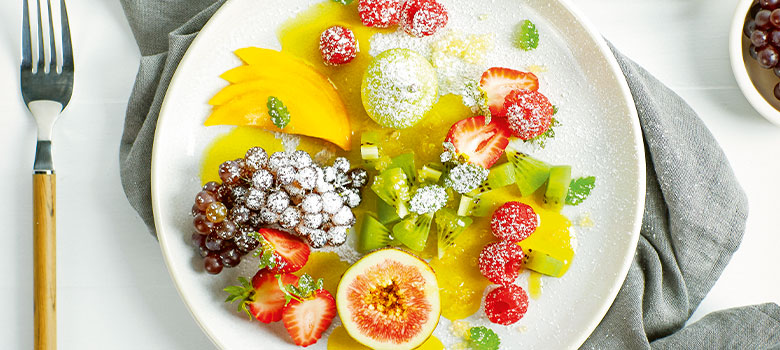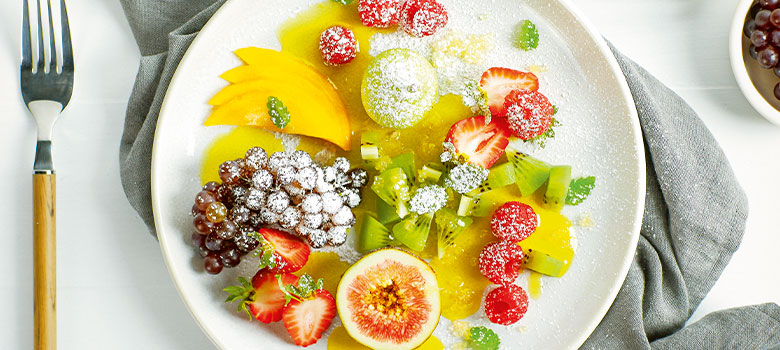 Whether Botrytis affected or simply left on the vine as long as possible to achieve the super-ripe, sugar-laden results of late harvested grapes, these dessert wines have earned the nickname of 'stickies' for one very good reason – their sweetness makes them lusciously decadent, so-much-so they are perfect as a dessert in themselves!
Characteristics: Apricot, honey, marmalade, candied pineapple, buttered toast, cumquat and grilled nuts.
Partner Botrytis and Late Harvest with: Cream or fruit-based desserts.
Dessert match: Ed Halmagyi's fruit salad with thyme-vanilla sugar and extra virgin olive oil
TAWNY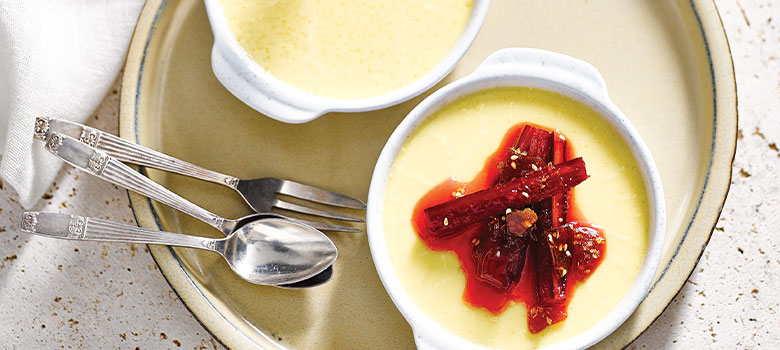 With origins in Portugal's Douro region, Tawny is rich and mouth-filling and is the most common style of Port enjoyed in Australia. Tawny is often a blend of fruit from different vintages, however in exceptional years a single vintage Tawny can be made, often with sweet cellaring potential.
Characteristics: Sweet dark berries, fruit cake, chocolate coated raisins, sultanas, toffee, molasses, salted caramel.
Partner Tawny with: Cheddar, washed rind and blue cheese and desserts containing dried fruits and nuts.
Dessert match: Washed rind cheese custard, rhubarb and sesame praline
TOPAQUE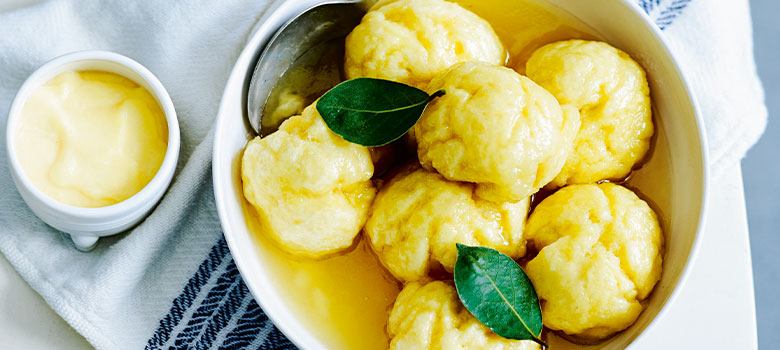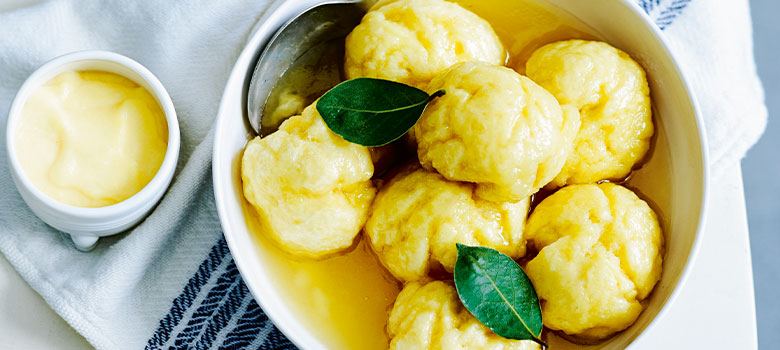 Formally known as Tokay, Topaque has Hungarian origins, and is big, lusciously sweet and incredibly moreish. Produced from Muscadelle grapes, this fortified has found its Australian home in Victoria's Rutherglen region where it absolutely delivers on its opulent promises of decadence in a glass.
Characteristics: Toffee, crème brûlée, clove, nutmeg, stewed apricot, burnt honey.
Partner Topaque with: Caramel, toffee, dairy or honey-based desserts.
Dessert match: Matthew Evans' golden syrup dumplings
MUSCAT

Generous and sweet, Muscat is a fortified wine with Portuguese and Spanish origins. Just like Topaque, plantings in Victoria's Rutherglen region have seen the variety blossom, with the Muscat Rouge à Petits Grains achieving global notoriety as some of the world's finest examples.
Characteristics: Sultana, clove, caramel, orange rind, dark chocolate, dried fig, Christmas cake.
Partner Muscat with: Chocolate-based desserts, desserts containing dates and dried figs, and ice-cream.
Dessert match: Lyndey Milan's coffee chocolate truffle cups
WINE SELECTORS DELIVER THE GOODS
Now that your mouth is completely salivating at the idea of matching all of your favourite sweet creations with a cheeky drop of vino sweetness, simply click on the links below to order the style best suited to you – and then all that is left to say is, bon appétit!