While we think love should be celebrated everyday, Valentine's Day gives us a perfect excuse to whip up some delicious goodies to give to your loved ones. We've compiled some desserts that not only look fabulous, but are also easy to make. Make that special someone feel EXTRA special today and everyday!
Sweet Heart Pancakes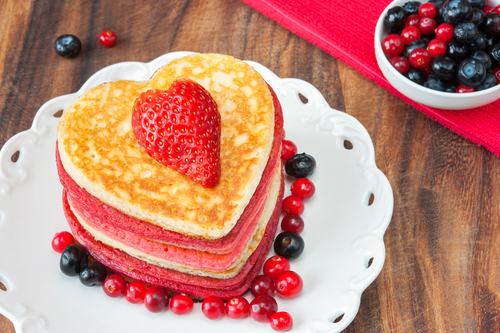 Breakfast in bed is ALWAYS a good idea. Start the day with some heart shaped pancakes (use a stencil to cut your pancakes in this shape) and drizzle it with some maple syrup and add some berries to make it more special. Serve with some chocolate (or coffee!) and you're good to go!
Valentine's Day Brownies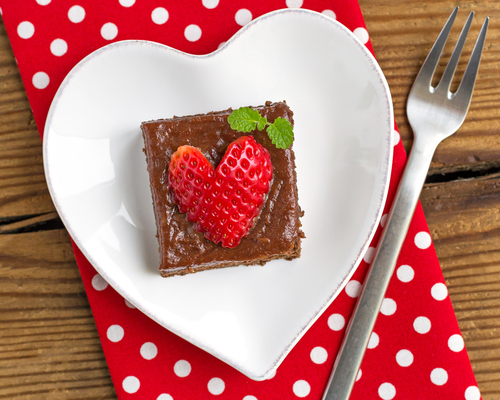 Have you ever met anyone that has said no to brownies? We didn't think so! Grab a ready-mix box of brownies, whip it up at home and add some strawberries cut in a heart! The dentist may not love you after this but your special someone will!
Valentine's Day Chocolates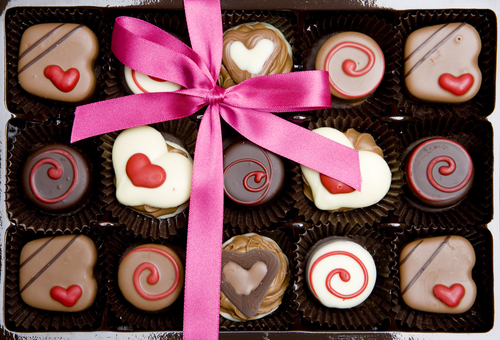 What's Valentine's Day without some chocolates? Make your own chocolates and fill them with raspberry then place it in a box with a ribbon on top. Simple, easy and one you can DEFINITELY do!
Chocolate Milkshake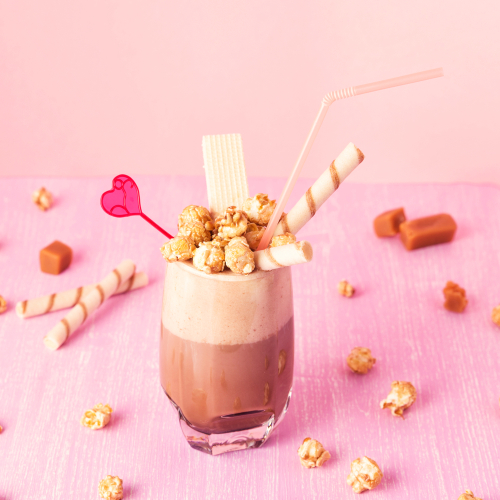 Grab the blender and grab some chocolate, it's time to make a milkshake! Place milk and chocolate syrup in a blender and put on high speed for 2 seconds. Add your ice cream of choice, cover and continue blending but on low speed for 5 more seconds or until smooth. Grab your favourite glasses, pour the milkshake and grab some heart shaped candy, popcorn, strawberry wafer sticks and decorate!
Red Velvet Cake Jars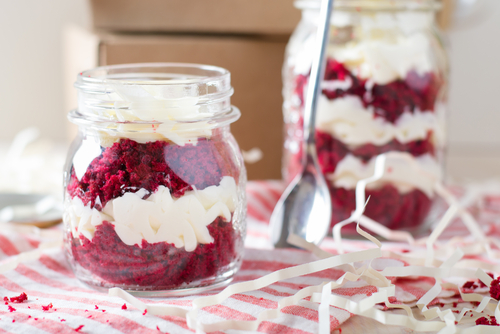 Using a mason jar and some pre-made red velvet cake, break apart the cake, place inside the jar, add whip cream and add more layers of cake and cream and you're good to go!
Valentine's Day Pink Glazed Cake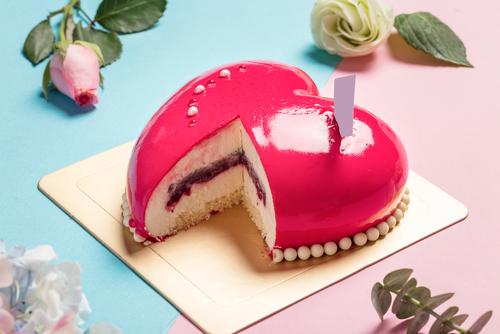 Using a heart shaped baking pan, bake a butter cake and place a layer of raspberry jam and butter icing in the middle. Once baked, ice the cake with pink glaze, add extra decorations and you've got your heart on a cake!
Love Out Loud with Cupcakes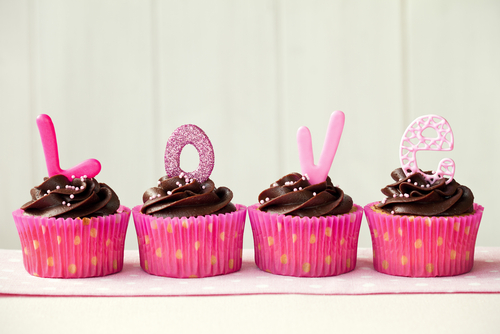 Bake your go-to cupcakes and get creative with icing! Spell love, spell your special someone's name – you've got the creative freedom to make anything you want! Just make sure you have enough cupcakes!
Pink Popcorn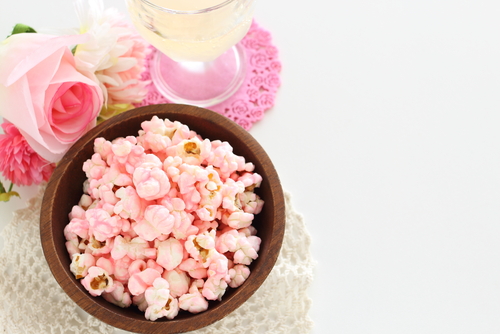 If you are planning a cosy movie date, grab some popcorn, some caramel and some food colouring and make your own pink popcorn! Nothing crazy but it's something special!
These simple desserts will make your Valentines Day filled with love and sweetness and is sure to make your loved one feel special!