When we think of baking, we often think of sweet treats – like cakes, scones and biscuits. But it is just as rewarding and challenging to pull off some delicious savoury baking, especially in these cooler months!
Savoury goodies like tarts, pies, muffins and breads are also wonderful things to bake… and certainly inhaled equally as quickly. It's also wonderful to combine beautiful farm/market- fresh ingredients into your savoury baking that are in season. At the moment, these are things like broccoli, kale, leeks and even various fish and other seasonal sea food can be amazing to incorporate.
Everybody loves the smell of a hearty beef and red wine stew slow-cooking in the kitchen. So why not bake a mouth-watering slow-cooked beef or venison pie? Or you could line a high sided cake tin with homemade (or shop bought if you can't be bothered making your own), then fill the pastry with your (cooled) cooked stew and top with more pastry. Join the pastry up at the sides, brush the pastry with beaten egg yolks for a beautiful golden pie then bake on the bottom shelf of your oven at 180°C.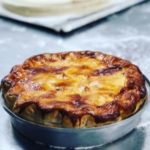 If you roast a side of salmon and you have leftovers, why not use delicate chunks of your fish in a beautiful homemade quiche with Persian fetta, braised leeks and some fresh peas. This is wonderful to take to lunch for work or to serve up with a crispy salad for a low-key luncheon.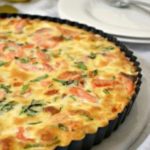 Another great baking option, is the good old savoury muffin. I know that kale is very trendy right now but kale, silver beet, spinach any other green leafy vegetable you would like to include works beautifully in your savoury muffin mixture along with chunks of soft Persian feta and little bits of crispy fried bacon and onion. If you don't like pieces of kale or spinach in your muffins you can always throw it in the food processor once it's cooked and stir it through your egg batter mixture to look vibrant and green, and of course, healthy ☺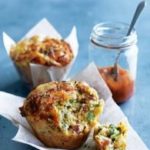 One of my favourite savoury things to bake which is always a huge hit anytime day or night and for all age groups is the ultimate sausage roll. Light flaky pastry with delicious meaty fillings sausage rolls are fantastic for parties or any occasion that requires some delicious finger food. I like to make a double batch and freeze half. You never know when guests are going to turn up unannounced, or you are going to run out of bread for school lunches. You can also bake gluten-free versions using gluten-free pastry.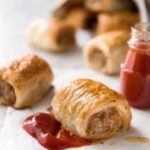 Or how about this winner – Olive herb breadsticks. They have a beautiful Mediterranean flavour and they look wonderful served on your lunch table or at a BBQ. It is worth buying Greek Kalamata olives for this recipe and I find buying whole olives and removing the pits myself keep the flavour better.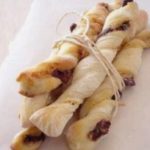 In my house, Saturday afternoons in the cooler months often call for mashed potato scones. they are cooked on my stove top. Lovely and crispy on the outside but creamy on the inside. (almost like little like gnocchi cakes). Once I have whipped up a batch of these I serve them with loads of cheese or creme fraiche, chives, smoked salmon & some salmon roe on top.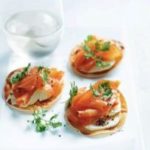 If you are into baking, then have a go at some of these delicious savoury baking suggestions, and you may discover a new skill that you never knew you had. Happy baking!
—-
Written by Nerida Conway
Nerida Conway is the founder and director of popular food and lifestyle website 'That Food & Wine Show'.  She hosts the associated radio podcast which features on iTunes and Virgin Australia's inflight entertainment, and she co-hosts Talking Lifestyle's live national 1 hour radio programmes 'Wine & Dine' and 'Living Fresh' – up to 4 times per week.  
For her full bio, click here.