Made using Vantage
If you are wanting a cocktail that tastes like Australia and will leave you wondering what that unique flavour is, then take a look at the Vantage Christmas Punch.
Not a gin, vodka or white rum – Vantage is the perfect white spirit to mix with any cocktail or simply enjoy the Australian bush botanical flavours straight up on the rocks.
Vantage not only makes the perfect cocktail but also the perfect gift idea for that special person. To get free shipping and a free 32-page Vantage cocktail book, used the code 'BAKE' at the Vantage online store.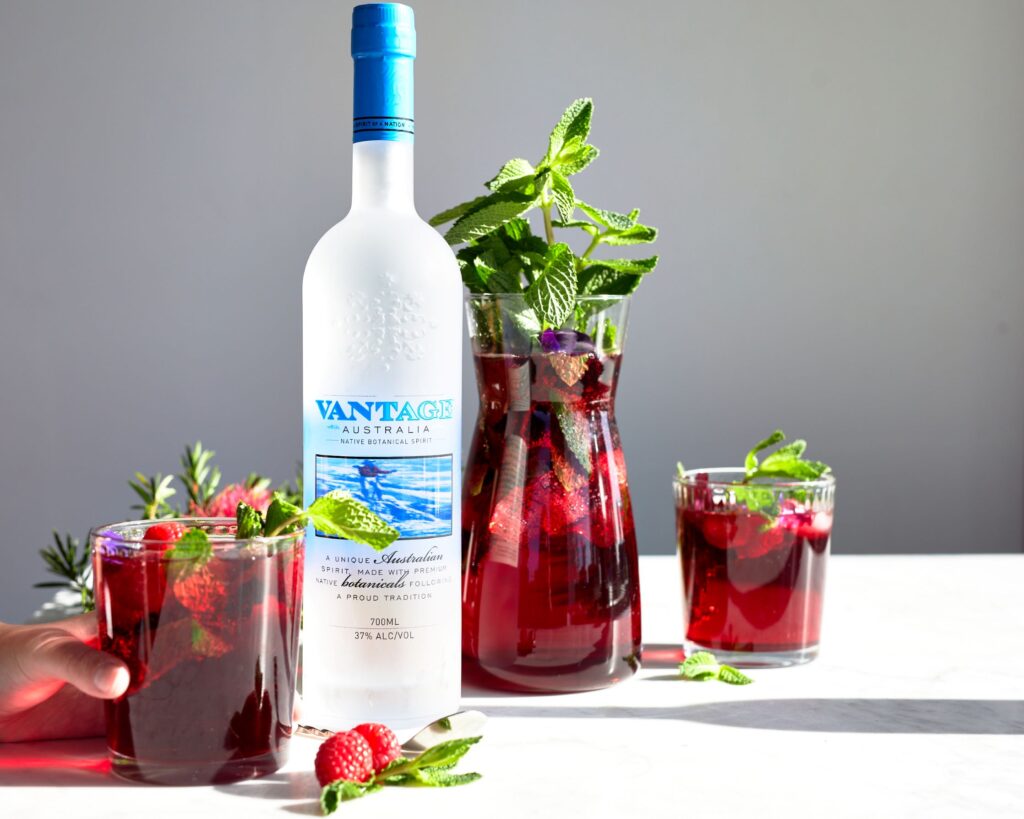 JUG: 1L jug
INGREDIENTS:
100ml Vantage
100ml lemonade (or soda for less sweetness)
100ml cranberry juice
2 x fresh sprigs of rosemary
8 x fresh raspberries
2 x scoops of cubed ice
METHOD:
Stir well serve over ice
GARNISH:
A sprig of mint to garnish