Every little one deserves a Fairy Princess Birthday party. With these desserts ideas you can make your little ones day so magical that she will feel like a real princess. These party treats are super creative and without talking too much we will have a look at them, and most importantly if your daughter is 6 or 16 that does not matter these treats will suit any age!
Princess Ginger Bread Cookie Box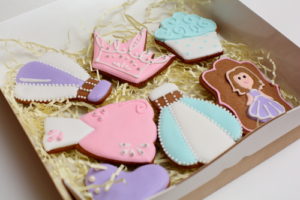 This cookie box contains all the princess essentials. Gowns, tiaras, princess cakes and anything and everything she needs,
You can add more things to it. mirrors, makeup, unicorns any kind of ginger bread cookie you like.It is very simple to make as well. Bake some ginger bread cookies and work your magic on it with some icing.
Glitter Fairy Bread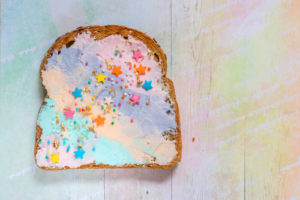 What is an Australian birthday without fairy bread? Fairy bread always look fancy but for the fairy theme party you can make it look more fancier.
use some edible glitter, star sprinkles and color and you got yourself some real fairy bread,
Princess Macaroons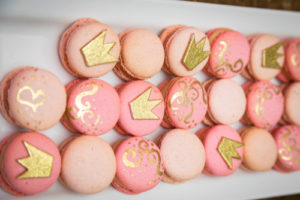 These macaroons look like royalty. you just have to get creative with some pink store bought macaroons. paint some crowns or any design in gold edible paint on them.It is very simple but it sure is a "look"!
Tiara Cupcakes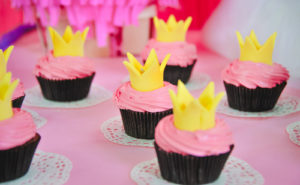 These tiara cupcakes will give you a princess feel instantly. use pink buttercream icing on the cake top and add a princess crown made of fondant.
Princess Birthday Cake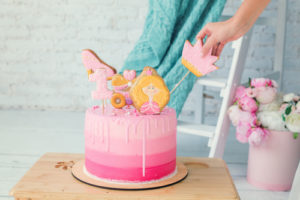 A party with no cake is just a meeting.
This cake with Ombre pink icing is an amazing fit for our party theme.
The crown, princess and shoes are made of Pink and yellow gingerbread.
Princess Cake Pops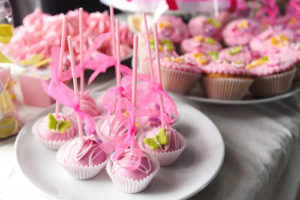 Cake pops are always an answer. They fit to any party and they look luxurious even though that is the easiest recipe to follow up.
Check out our cake pops recipe to learn how to make the best cake pops ever.